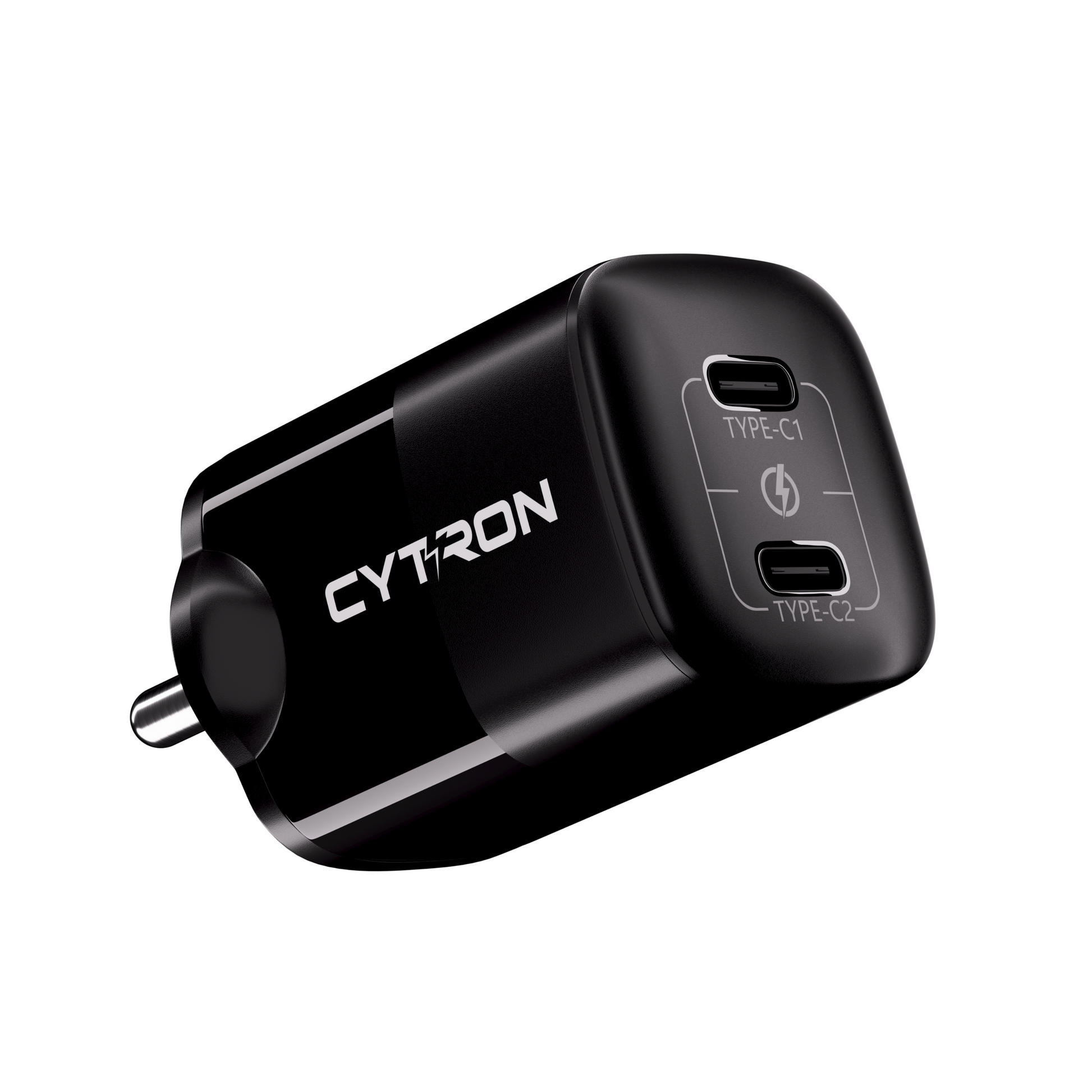 40w Cytron Atom-II Dual Port USB-C Charger
Regular price
Rs. 1,990.00
Regular price
Rs. 2,999.00
Sale price
Rs. 1,990.00
Unit price
per
Sale
Sold out
Share
View full details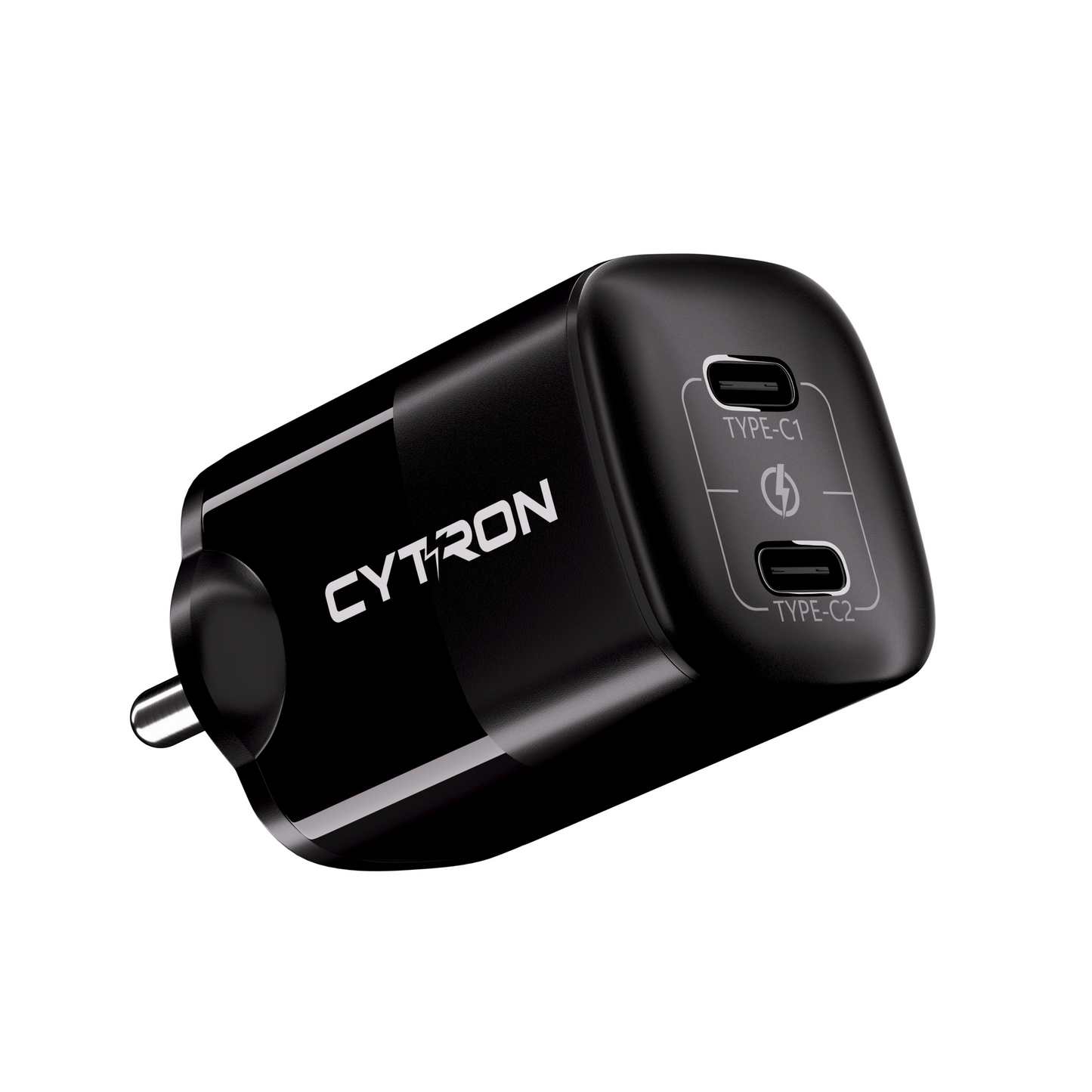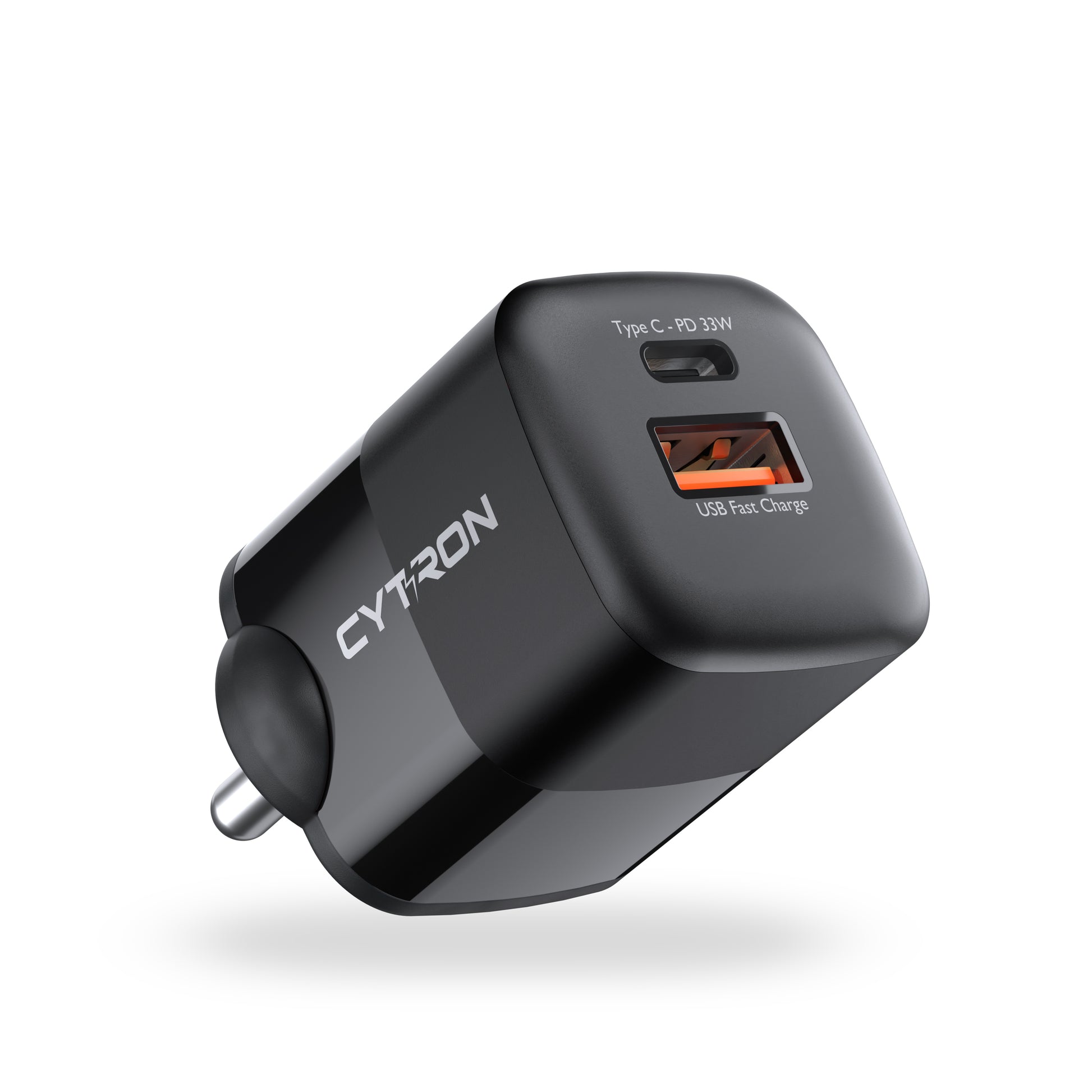 33w Cytron Atom-I USB-A+C Charger
Regular price
Rs. 1,690.00
Regular price
Rs. 2,499.00
Sale price
Rs. 1,690.00
Unit price
per
Sale
Sold out
Share
View full details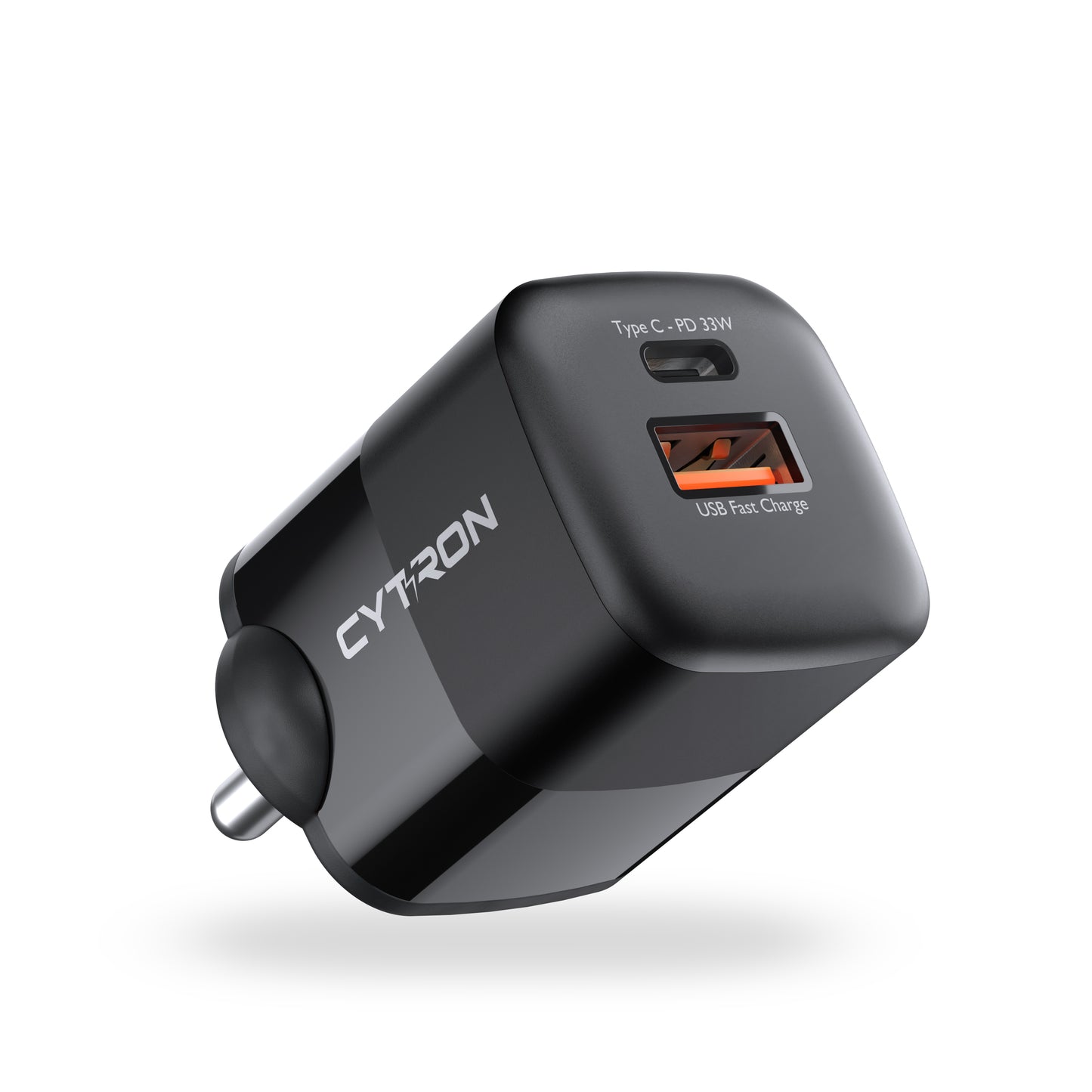 Cytron 40w FAQ's
What devices can I charge with Cytron 40W Charger?

Cytron 40W Charger is compatible with a wide range of devices, including iPhones, iPads, Android smartphones, tablets, AirPods, Apple Watches, Samsung Galaxy devices, Google Pixel devices, and more.
Does Cytron 40W Charger support fast charging?

Yes, absolutely! Cytron 40W Charger is equipped with advanced technologies like GaN (Gallium Nitride) and PPS (Programmable Power Supply), enabling Super Fast Charging for compatible devices. It ensures that your devices charge at their maximum speed safely.
Can I charge multiple devices simultaneously?

Yes, Cytron 40W Charger features dual USB-C ports, allowing you to charge two devices at once. Each port can deliver up to 20W when both ports are in use, ensuring efficient charging for your devices.
Can I use Cytron 40W Charger for my MacBook Air M1/M2?

Absolutely! Cytron 40W Charger is equipped to provide optimal charging for MacBook Air models, delivering up to 40W of power.
"Trusted by over 5000 customers worldwide, Cytron chargers deliver cutting-edge technology, unparalleled safety features, and exceptional compatibility. Fast-charging and energy-efficient, our chargers are designed to meet your needs while minimizing environmental impact. Experience the reliability and quality that thousands have come to trust. Choose Cytron for your charging needs."

We take pride in our quick response times, offering 24/7 support to address any concerns promptly. Moreover, we consistently seek feedback from our customers, utilizing it to improve and tailor our services to their preferences. With a focus on building strong relationships, we consistently go above and beyond to deliver a seamless and satisfying experience.

Support

Get peace of mind with Cytron's extended warranty offer. We stand behind the quality and reliability of our chargers, and now you can enjoy even more protection for your purchase. Extend the warranty for added security and convenience. Contact customer care.